About us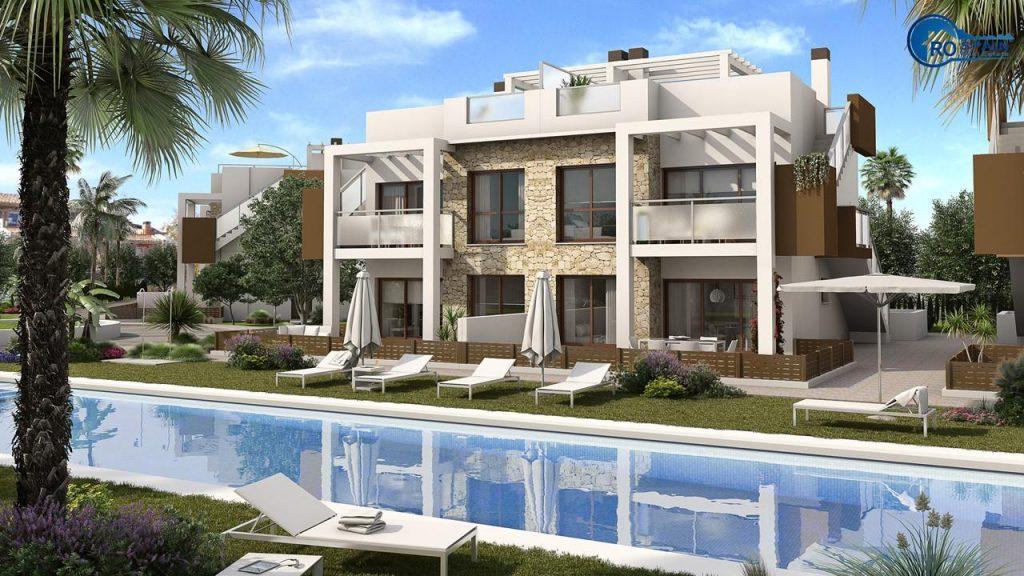 RO Spain Real Estate has been specialized in the construction, development and sale of real estate in Spain for more than 14 years.
More than 165 projects and homes directly from developers and banks on the Costa Blanca and Costa Cálida. You can contact us for both new construction and existing construction.
After the crisis, the prices of real estate are on the rise again. It is now the time to buy real estate in Spain at a reasonable price.
Because we work directly with the selling parties, we can guarantee the lowest price. All new construction projects that we offer are built according to the current EU standard.
We offer all services regarding the purchase of a property in Spain, such as:
Purchase guidance.
Fiscal Representation.
Inheritance law.
Request NIE number.
Insurances.
Notarial deeds.
Building inspections.
For more information click here, or look further on our website, and you are of course always welcome at one of our offices in Alicante or Amsterdam.
Our principal activities are: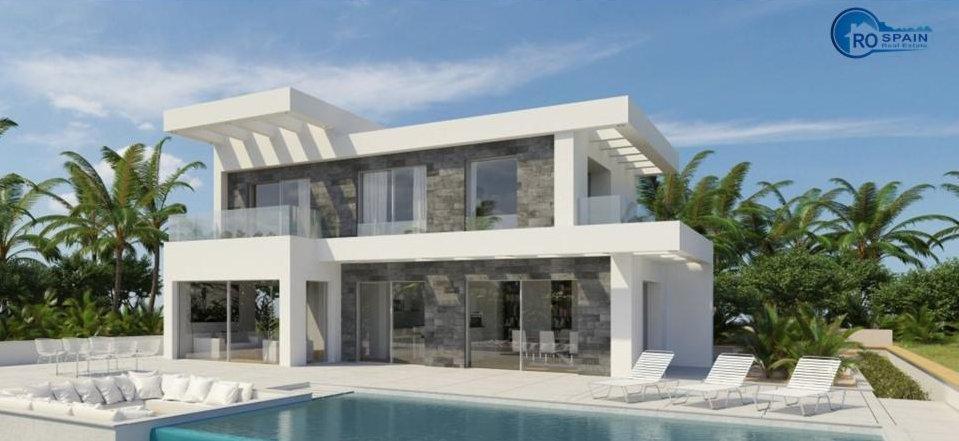 Development and sale of real estate.
Act as a purchasing agent in Spain.
To act as fiscal agent for foreigners in Spain.
Insurances.
All administrative matters in Spain.
Notarial affairs.
Translations.
Na enerzijds 22 jaar in de Belgsiche banksector en Isabelle in de fotografie wilden we onze 2de droom nastreven, met name vastgoed in binnen- en buitenland.
We zijn nu 4 jaar actief in de immo-sector waarvan de laatste 2 jaar ook in Spanje, en zijn enorm gepassioneerd door de vele mooie contacten en relaties die voortvloeien uit deze business.
Een 2de pand …de voldoening die je haalt omdat je mensen gelukkig maakt en meehelpt hun droom te realiseren is iets ongelooflijk!
Dus contacteer ons gerust om eens af te spreken in België, kan bij jou thuis of bij ons op kantoor in Lochristi.
Zie jij jezelf al zitten onder de Spaanse zon met een drankje in de hand of de laptop voor je op tafel met uitzicht op zee? Ik wel. Daarom werk ik met regelmaat aan de Costa Blanca en ben ik meerdere malen per jaar in Spanje aan het werk of vakantie aan het vieren. Met een tweede woning in Spanje is beide mogelijk. Wonen & werken is makkelijk: na 2,5 uur vliegen is goede wifi alles wat je nodig hebt.
Sinds 2015 combineren wij wonen en werken in Nederland en in Spanje. In het winterseizoen zijn wij voornamelijk in Spanje en in het zomerseizoen in Nederland.
Zelf heb ik jaren geleden de stap gezet en kocht ik in 2007 een tweede huis als investering. De financiële vrijheid die ik dankzij de huurinkomsten gekregen heb, zorgt ervoor dat ik anderen wil inspireren, motiveren en helpen die hetzelfde willen doen. Ik heb meer dan 15 jaar ervaring op de vastgoedmarkt en een uitgebreid financieel netwerk. Mijn kennis, ervaring en netwerk wil ik delen met anderen die nieuwsgierig en ondernemend zijn en de juiste stappen willen zetten om te investeren en vooral genieten van vastgoed in Spanje.
Sinds 2019 heb ik als agent / onroerend goed intermediair met kantoor in Utrecht (Bosch en Duin) een strategische samenwerking met full service makelaarskantoor RO Spain Real Estate. De aanpak van RO Spain Real Estate is betrouwbaar, ervaren, verfrissend en persoonlijk. Ook na de koop ben je als klant altijd welkom!
Bel, mail of maak een afspraak bij mij op kantoor in Nederland of Spanje. Ik help je graag verder.
Inmiddels ben ik 22 jaar actief in de vastgoedwereld, maar voordat ik met vastgoed in aanraking kwam heb ik jarenlang gewerkt in Hotels en restaurants.
Na vele jaren in de horeca gewerkt te hebben, kwam ik erachter dat dit niet iets was om mijn hele leven te gaan doen.
Doordat ik in 1997 op zoek was naar een huurwoning, kwam ik in contact met een verhuurmakelaar. Wij raakte in gesprek over zijn vak en dit boeide mij zo enorm dat ik een jaar later mijn eerste verhuurmakelaarskantoor opende.
Vanaf dat moment ben ik met heel veel plezier werkzaam in het vastgoed. Ongeveer 16 jaar geleden werd mijn kantoor benaderd door een makelaarskantoor uit Spanje (Costa Blanca) , of wij als agentschap wilde werken met hun.
Dat hebben we toen gedaan en sindsdien ben ik dus actief in Spanje en probeer ik zoveel mogelijk klanten te helpen met het vinden van hun droomhuis in Spanje.
Omdat ik een nieuwe weg wilde inslaan ben ik met de samenwerking met dat makelaarskantoor in Spanje gestopt en ben ik sinds januari van dit jaar een samenwerking aangegaan met RO Spain.
Ik hoop samen met het team van RO Spain heel veel klanten te helpen met het vinden van hun huis onder de zon.
I have started my journey with property market 5 years ago in Scotland and Poland and currently looking after Spanish market. In 2011 I graduated from University in Poland completing Public Relations & Corporate Identity degree.
In 2016 I graduated from the Edinburgh College completing Cambridge certificate. The same year I went on a holiday to Spain and I felt like that is a place I want to live forever. I am currently working for RO- Spain Real Estate as agent in sales and marketing services.
I am a highly adept and confident communicator who is quick to establish positive relationship with customers. A reliable, conscientious and loyal person. I enjoy working with people and especially I enjoy helping them to make their dreams come true. I am fascinated about my job and I am happy that I can work with such an experienced group of people.
We provide high standard service that can meet expectations even from the most demanding customers. My goal is the satisfaction of every customer and cooperation based on mutual trust.
I have been active in the fascinating world of real estate for more than 35 years, including more than 20 years in Spain.
As a Belgium I have been living in Spain for over 15 years and I like to help my visitors in Flemish, Dutch, Spanish or English.
Not only do I know both Costa Blanca North and the Costa Blanca South, but I also have extensive knowledge of Spanish legislation and local customs.
I always receive our prospective buyers in a quiet and pleasant manner and take a lot of time to make you as a buyer feel at home in the right region.
I am also proud of our RO-Spain team and gladly assist my great colleagues with the many years of accumulated knowledge.
Together with my Spanish wife I am very proud of my first grandchild in Spain and enjoy every day what this beautiful country has to offer.
I look forward to your visit to realize your dream under the Spanish sun together.
In 2001 I packed my suitcases and left to Barcelona from my hometown Amsterdam. I come from a broker family and very soon I came into contact with the local real estate in Barcelona and everything that comes with it.
The great appeal of the Costa Blanca has made me decide to set up RO Spain Real Estate in the bustling center of Alicante. We opened our doors in January 2005.
After all those years, we have grown into a passionate team that offers a full service to our customers and where personal guidance comes first.
I was born in Mallorca and moved to the Costa Cálida for the richness of its landscapes and the warmth of the Mediterranean climate.
After many years of professional development and having lived in different countries, I currently work for the Legal Department of the company RO Spain. My role is to inform clients about the laws of the Spanish legal system so they can make a secure purchase.
I consider myself very happy and extroverted, and I love to communicate with people. For this reason I am more than happy to be able to help, both in person at the fairs and from our offices, to all those people who intend to buy a home in Spain.
Not knowing our legislation often generates fears to buyers of making mistakes, so it is a pleasure for me to resolve all the doubts of fiscal scope so that they can buy a house safely and with peace of mind.
After finishing my degree in French translation, I had the opportunity to work for a big company such as RO Spain Real Estate, where I have been working for several years.
My main role is managing post sales service efficiently, because for us the stage after the delivery of the property is as important as the signing a contract.
We are convinced that offering quality post sales service is essential for ensuring client satisfaction. For that reason, after accompanying you during the entered purchasing process, I personally take care of any issues that may arise with respect to your property after delivery.
I will be more than happy to assist you personally with any issues to ensure your satisfaction so that you can dedicate your time to enjoying your new property.