About us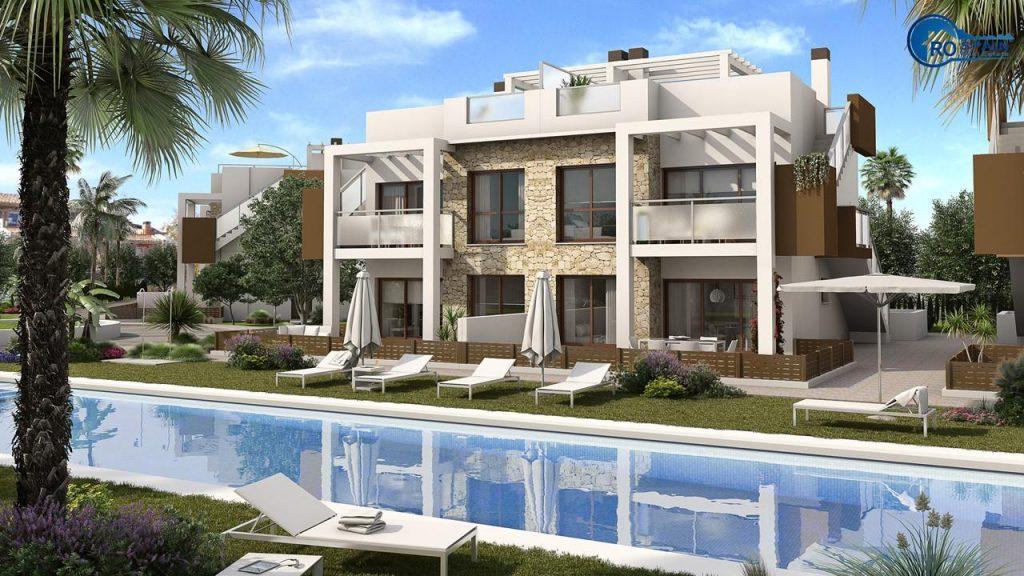 RO Spain Real Estate has been specialized in the construction, development and sale of real estate in Spain for more than 14 years.
More than 165 projects and homes directly from developers and banks on the Costa Blanca and Costa Cálida. You can contact us for both new construction and existing construction.
After the crisis, the prices of real estate are on the rise again. It is now the time to buy real estate in Spain at a reasonable price.
Because we work directly with the selling parties, we can guarantee the lowest price. All new construction projects that we offer are built according to the current EU standard.
We offer all services regarding the purchase of a property in Spain, such as:
Purchase guidance.
Fiscal Representation.
Inheritance law.
Request NIE number.
Insurances.
Notarial deeds.
Building inspections.
For more information click here, or look further on our website, and you are of course always welcome at one of our offices in Alicante or Amsterdam.
Our principal activities are: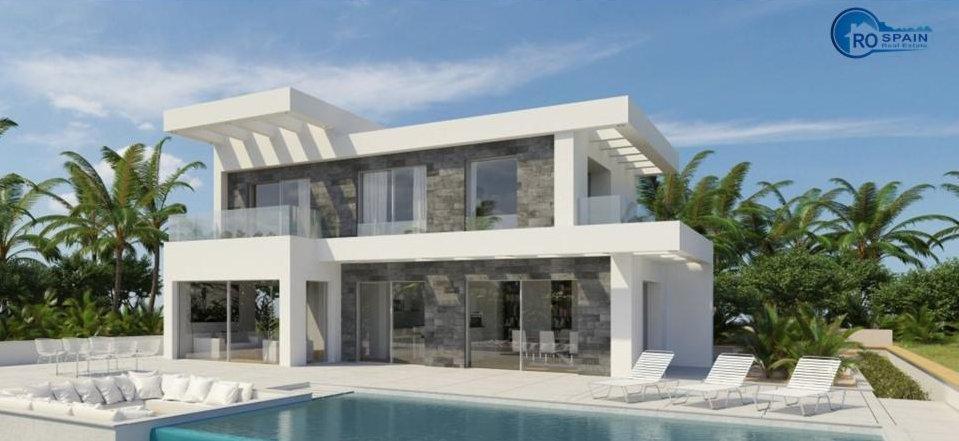 Development and sale of real estate.
Act as a purchasing agent in Spain.
To act as fiscal agent for foreigners in Spain.
Insurances.
All administrative matters in Spain.
Notarial affairs.
Translations.
My name is Liliana I have been in Alicante since 2012 I came from Paraguay with my family looking for new opportunities. When I arrived to Alicante I decided that it will be my new home.
I finished my studies in event organization and protocol then I started working in administration and customer area.
My goal is to provide my clients the best possible service. I take the time to understand theirs needs and desires. I'm a kind and understanding person, I am committed to making sure that they feel comfortable and confident  throughghout the entire process of buying or selling a property.
A few years ago, I met Robert from RO Spain Real Estate during my search for a holiday home in Spain. At that moment, I already knew the Alicante region quite well because of all the holidays I have spent there.
During our house viewing day with Robert, it appeared to be a good click between us, and we found a beautiful house that I now enjoy endlessly with my four children. I hope to settle permanently in Spain within a few years.
Born of Italian/Dutch parents, I was raised bilingually for a large part of my childhood.
At pre-university education it turned out that learning languages ​​suited me. In addition to Dutch and Italian, I also speak German, French, English and I am now working hard on my Spanish.
In recent years I have worked as an independent entrepreneur in retail. The real estate profession has always appealed to me, and I think it is fantastic to be able to work in such a beautiful environment where every day feels like a holiday. That's the reason why I'm very excited to have joined RO Spain Real Estate, in addition to the fact that the team is super friendly, helpful, and professional.
I hope to help other Spain lovers to find their dream home.
See you in Alicante!
My name is Christina and I am Swedish. I have been an entrepreneur during the entirety of my life.
I have worked in the real estate business along Costa Blanca, Spain since 2017 and love to match clients with the perfect property according to wishes and budget. I enjoy making people happy with their new homes, and I am never more than a message or a phone call away.
I'm happy to work with RO Spain and I will always give my best to achieve a happy client.
I speak Swedish, Norwegian, English and some Spanish.
I love the Spanish coast, and as an employee of RO Spain Real Estate, it has become my passion to connect clients with their dream properties on the Costa Blanca. My adventure with Spain began in 2022, when I studied at the University of Alicante. During that time I got to know and fall in love with the beauty and charms of the region.
With my sales experience now 3 years old, I have acquired valuable negotiation skills and the ability to build lasting relationships with clients. My involvement in the real estate industry allows me to perfectly understand my clients' needs and find the perfect solution for them.
The Costa Blanca is a magical place that offers not only beautiful beaches and picturesque landscapes, but also cultural and historical richness. As a local expert, I can certainly help clients explore this charming region and find the perfect property to fulfill all their dreams.
Together we can make your dreams of a dream property on the Costa Blanca come true!
After working for years as a Sales Assistant and HR Advisor for international companies in the Netherlands, it was time for a new challenge. Since 2017 I commute up and down between the Netherlands, my country of birth and my favorite country Spain.
The dream of finally settling in the land of sun, sea, sand, the delicious Mediterranean cuisine and not to forget the passionate Spaniards had been there for years. So when I was offered a job at RO Spain Real Estate, the decision was made quickly and everything accelerated.
As a former HR Advisor I stand for communication, empathy, respect, enthusiasm and conviction. Personal contact and involvement with the discussion partner form the basis. The vision of RO Spain Real Estate, in combination with the full service to customers where personal guidance is paramount, fits seamlessly with the values ​​that are important to me; reliable, experienced, professional, but above all personal.
I therefore feel privileged to be part of a passionate team and to work in the pleasant atmosphere of the Spanish Mediterranean. Do you also dream of a new home on the Spanish Mediterranean? I can recommend it!
We would like to invite you to come and view the very extensive range with us and we will gladly help and guide you in your search.
In 2020 I made the decision to leave my native country, Argentina, and emigrate to Spain, where part of my family comes from. A bit of searching for my roots and another part of searching for a better future.
Before arriving in Spain, I was traveling through Costa Rica and the United States for about six months, an adventure before finally dismantling my bags and settling in one city.As soon as I arrived in Alicante, I felt that it was the ideal place for me. Its climate, landscapes, gastronomy, architecture. They exceeded my expectations.
A few months after arriving I was presented with the opportunity to work at Ro Spain Real Estates and since then my functions in the company have been devoted to the sales and after-sales area.
One of the things that stand out the most about Ro Spain are the personal warmth, the work environment and the trust among co-workers; qualities that extend to dealing with customers.
The service we provide is excellent and my goal is to deliver the maximum personalized attention both in the sales process and in the subsequent stages.
After 22 years of working in the Belgian banking sector and Isabelle taking up photography, we decided to pursue a dream we both had: real estate.
We have now been active in the industry for over 5 years and we are passionate about the many beautiful contacts and relationships that result from this business. The satisfaction you get because from making people happy and helping them realize their dreams is amazing!
So do not hesitate to contact us to meet in Belgium, at your home or at our office in Lochristi.
In 1997 I was looking for a house to rent so I contacted a rental agent. We started talking about his profession and this fascinated me so much that although I was working in the hotel industry at the time, I quit and opened my first rental agency a year later. Today I have been working in the real estate field for more than 22 years.
Approximately 16 years ago, a real estate agency on the Costa Blanca in Spain approached my office and asked if I was interested in collaborating with them. That was the beginning of my activity in Spain and of my passion for helping clients find the house of their dreams. Some years later I decided to take another path and stopped working with that agency to start a new collaboration with RO Spain Real Estate. I've been working here ever since alongside a great team whose goal is to help people find their home in the sun.
I have started my journey with property market 5 years ago in Scotland and Poland and currently looking after Spanish market. In 2011 I graduated from University in Poland completing Public Relations & Corporate Identity degree.
In 2016 I graduated from the Edinburgh College completing Cambridge certificate. The same year I went on a holiday to Spain and I felt like that is a place I want to live forever. I am currently working for RO- Spain Real Estate as agent in sales and marketing services.
I am a highly adept and confident communicator who is quick to establish positive relationship with customers. A reliable, conscientious and loyal person. I enjoy working with people and especially I enjoy helping them to make their dreams come true. I am fascinated about my job and I am happy that I can work with such an experienced group of people.
We provide high standard service that can meet expectations even from the most demanding customers. My goal is the satisfaction of every customer and cooperation based on mutual trust.
In 2001 I packed my suitcases and left to Barcelona from my hometown Amsterdam. I come from a broker family and very soon I came into contact with the local real estate in Barcelona and everything that comes with it.
The great appeal of the Costa Blanca has made me decide to set up RO Spain Real Estate in the bustling center of Alicante. We opened our doors in January 2005.
After all those years, we have grown into a passionate team that offers a full service to our customers and where personal guidance comes first.
My name is Elisa and I have the pleasure of introducing myself as a commercial advisor for RO Spain Real Estate. I speak Dutch, English and German and I am used to working with many people and different cultures.
After many years of working as an entrepreneur in the Netherlands, I decided to move to Spain. I have currently been living and working in Spain for more than 7 years. As a former entrepreneur and director of a large company where I had marketing, communication and HRM in my portfolio, you can expect a professional and personal approach from me.
My contact with real estate is very close as I come from a family that works in the field in the Netherlands, so I was trained in the trade from an early age.
Getting back in touch with the real estate business was not difficult: Old loves are not forgotten.
My goal is to provide the greatest personalized attention to my clients and transmit everything that attracted me to the Spanish lands: the sea, its climate, gastronomy, and culture. Its life style.
It is fantastic to help clients on their journey, not only to buy their dream home, but also to introduce them to the Spain I have fallen in love with.
After finishing my degree in French translation, I had the opportunity to work for a big company such as RO Spain Real Estate, where I have been working for several years.
My main role is managing post sales service efficiently, because for us the stage after the delivery of the property is as important as the signing a contract.
We are convinced that offering quality post sales service is essential for ensuring client satisfaction. For that reason, after accompanying you during the entered purchasing process, I personally take care of any issues that may arise with respect to your property after delivery.
I will be more than happy to assist you personally with any issues to ensure your satisfaction so that you can dedicate your time to enjoying your new property.