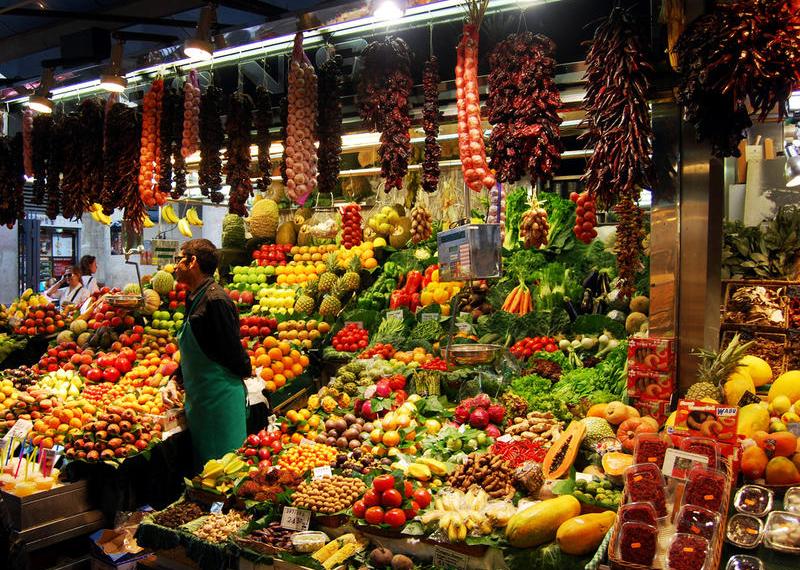 Marketplace on the Costa Blanca. When and where?
If you own a property on the Costa Blanca, you should definitely visit the local markets. You will find there fresh vegetables, fruits and even herbs. Huge selection of cheeses, meats, sausages, fish and seafood. At the market you can also buy clothing, footwear and accessories. Prices are very affordable and quality and freshness are guaranteed.
In Spain, the market is called Mercadillo. It's an open-air market that takes place at least once a week. The indoor market is called Mercado, and Rastro is a flea market with mainly used items. Just like a flea market in England.
Markets are usually open from around 9am to 1pm.
We have found the most known marketplaces for you:
Albir
Sunday: Mercadillo in the center with over 100 stalls. 
Alicante
Monday and Saturday: Mercado Central in a beautiful historic building.
Thursday and Saturday: Mercadillo Teulada near the arena.
Almoradi
Saturday: Big Mercadillo in the city center and its surroundings.
Altea
Tuesday: Mercadillo with lots of fruit and vegetables.
Benidorm
Saturday and Sunday: Rastro "El Cisne", small but cozy.
Wednesday and Sunday: Mercadillo next to the Barceló Pueblo hotel.
Calpe
Saturday: The largest Mercado in the region.
Wednesday: Rastro near Municipal de Deportes.
Denia
From Monday to Saturday: General market "Mercado Municipal".
Monday to Friday: Fresh fish can be bought at the port from around 17:00 to 18:00.
Monday: Mercadillo on Explanada de Torrecremada.
Friday: Flea market
Elche
From Monday to Saturday: Mercado on Placa de la Fruita.
Guardamar del Segura
Sunday: Mercado del Campo. Busy but very pleasant marketplace with a real "street of food". We recommend it for breakfast and lunch.
Wednesday: Large Mercado with over 300 stalls at Plaza de la Iglesia.
Javea
Wednesday: Mercadillo at the Plaza de la Constitución.
La Nucia
Sunday: A very large and busy flea market with around 700 stalls.
Rojales
Sunday: Mercado El Zoco. The international market with many offers and various restaurants.
San Miguel de Salinas
Saturday: Castillo de Cones flea market. Due to the influence of Arab merchants and a large castle, it is very different from other flea markets.
Santa Pola
Saturday and Monday: Market with lots of vegetables and fruits.
Everyday: Mercado Central with fruits and vegetables, meat and fish.
Torrevieja
Friday: Mercadillo around Avenida de Paris.
Everyday: Souvenir market at Paseo Marítimo de la Libertad.
Villajoyosa
Thursday: Mercado on Avenida Carles Llorca and Baus.