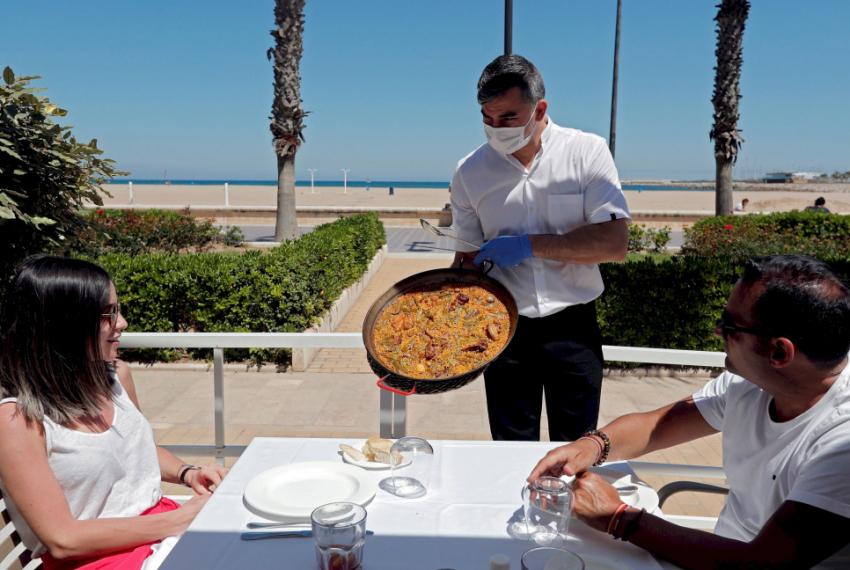 A positive outlook on summer
In Spain they are having a relaxation of the Corona measures. In the Valencia region, for example, terraces and bars opened already on March 1. Starting from this week it is also allowed to eat and drink indoors at 30% of the capacity and the terraces can run at full speed (100%) again, taking into account the 1.5 meters distance and you have to wear a face mask when you are not eating or drinking.
The incidence (the number of infections per 100,000 inhabitants) per 14 days has decreased throughout Spain from 899 on January 27 to 132 on March 11. The weekly incidence is now 60.
How did Spain manage this sharp decline?
Firstly, the curfew (usually between 11 p.m. and 6 a.m.) has already started in October, but the regional lockdowns in particular where people are not allowed to leave their municipality, comarca or province, may have cut the virus off. Unfortunately, regional lockdowns and curfews were suspended during Christmas, which led to a major resurgence in the number of infections. But Spain clearly has learned a lesson from that.
Also during Semana Santa, the Holy week before Easter, which is accompanied by large processions in Spain in which many Spaniards visit their native region, the regional lockdowns remain in effect. The regions are closed from March 26 to April 9. Processions and other festivities during Semana Santa are excluded because a maximum of four people are allowed to gather.
Below you will find a clear overview of all current corona measures for the region of Valencia and therefore the entire Costa:
| | |
| --- | --- |
| Lockdown | Regional |
| Curfew | Between 10 pm and 6 am |
| Bars and restaurants | Opened , indoors (30%) outdoors (100%)  until 6 pm and max. 4 people at one table |
| Shops | Open until 8 pm (50%) |
| Face masks | Yes, always regardless of the 1.5 m distance |
| Smoking ban | Yes, public space when 2 m cannot be maintained and smoking on terraces is prohibited |
| Group association | Max. 4 people on the street. Only cohabitants at home. |
Corona passport should make traveling during summer possible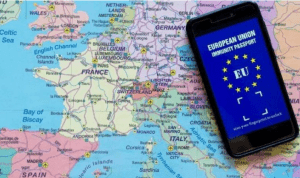 On March 10, Spain's Minister of Industry, Trade and Tourism María Reyes Maroto announced that the government plans to include vaccine passports or certificates to enable safe traveling. The new passport should come into effect around May. There is no evidence that the Spanish Ministry of Tourism intends to replace negative PCR or antigen tests with vaccine passports to prove that one does not have Covid-19 before entering Spain, but this is rather an additional requirement. The minister added that the government is working with the EU and the OECD to "develop common protocols that give travelers confidence that they can travel safely".