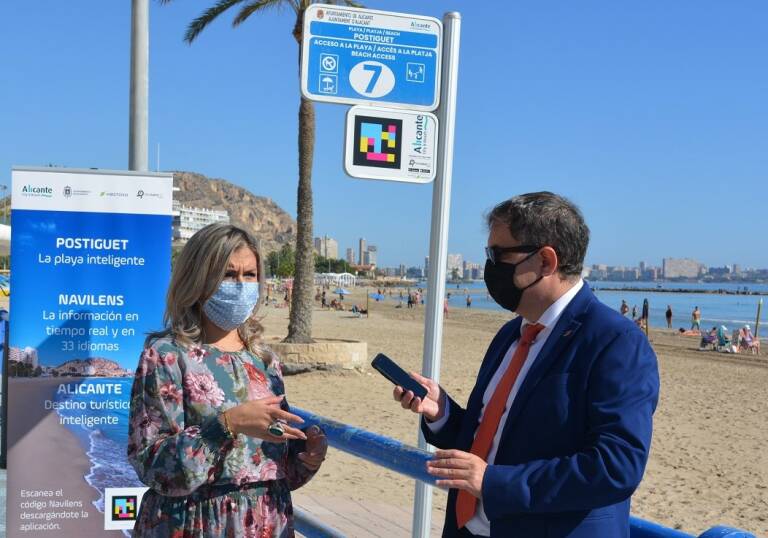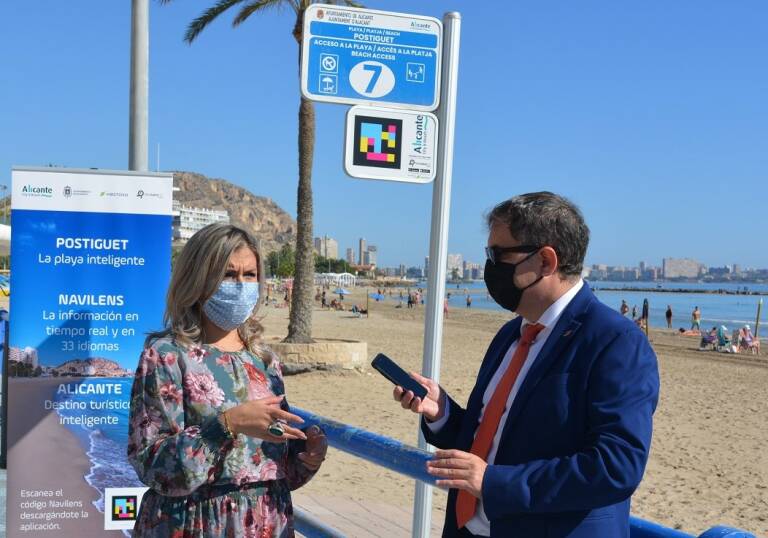 El Postiguet will be the world's first digital beach.
Postiguet beach, in the city of Alicante, has become "the first beach at international level" to integrate Navilens technology. It allows to provide free information on users' mobile phones in 33 languages, both written and spoken.
"El Postiguet is the first beach in the world to be completely digital. When we talk about tourism in the 21st century, we are talking about digital information" said the Vice Mayor of Alicante and the head of the Municipal Tourism Office, Mari Carmen Sánchez.
The Alicante City Council, in partnership with the Vectalia Group, has just installed Navilens labels at the thirteen entrances to Postiguet beach. A free downloadable smartphone application that provides visitors with all the information about the services available on the beach in real time.
Navilens' technology, recently also implemented in Alicante city buses, allows visitors to receive current information on their phone about the Covid-19 protocol, the quality and temperature of the sea water, the temperature on the beach , the UV index, wind speed and beach occupation.
Navilens codes, characteristic of their bright colors, also eliminate language barriers as all this information is provided in one of the 33 languages ​​enabled in the application. The information is automatically displayed in the language of the user's mobile phone.