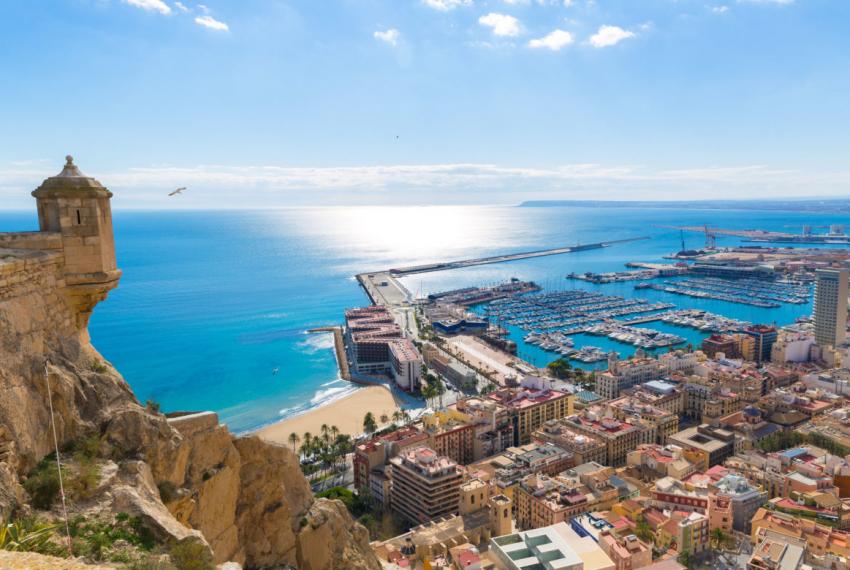 Nowhere better to live than on the Spanish Costas
Official research of the Expat City Ranking 2020 of InterNations shows that as an expat you can live nowhere better than in Valencia, Alicante or Málaga, not coincidentally all cities on the Spanish Costa's.
Based on a survey, 15.000 expats from 66 cities made their voices heard. The result was divided into four categories – quality of life, finance and housing, integration and work life.
Two cities on the Costa Blanca took first and second place: Valencia narrowly beat neighbor Alicante. Málaga, on the Costa del Sol, also scored excellent with a sixth place.
It has been proven once again that living in the south of Spain is simply a dream. Follow along why.
Quality of life
No city in the world scores better than Valencia, especially in terms of leisure, climate, health and environment, the largest city on the Costa Blanca is doing very well.
With 300 days of sunshine a year, the city does not get too hot or too dry due to the ever-present sea breeze that ensures temperatures do not shoot up too high, like in the rest of Spain.
The beaches, parks and hills around the city, restaurants and museums offer lots of relaxation and opportunities to spend free time.
Integration
Alicante expats are very satisfied with their social life. Due to the ease of life and the friendliness of the people, 68% of them find it easy to make friends, compared to a global average of 47%. Expats also believe that you can live on the Costa Blanca without any knowledge of the language.
Work life
Few expats move to the sun to make a career, but to relieve themselves from work. Temporarily, in the case of a second home or permanently to enjoy their well-deserved retirement on the sun-drenched Costas.
Spaniards work to live and not the other way around. This relaxed lifestyle attracts many people. Although that does not mean that there are no carreer options at all. Alicante, Valencia and Málaga score better than world cities such as Hong Kong, Milan, Seoul or Rome.
Finances and housing
The cities on the Spanish south coast are the best for any expat who expects value for their money. Thanks to the low cost of living, which is well below that of almost all other European cities, and the abundance of affordable and quality housing.
There is something for every budget, from a modest apartment to a luxurious villa. Of course we know all about that. If you also want to know what is possible within your budget, please feel free to contact us!