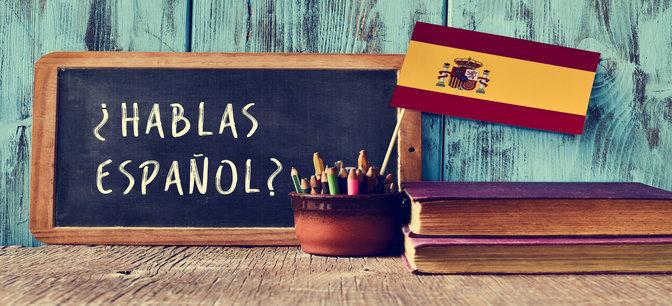 Online Spanish course on the Costa Blanca
Imagine yourself sitting in your beautiful new home on the Costa Blanca. Enjoying the sun and beautiful surroundings. You know that you don't have to worry about anything because your broker on the Costa Blanca took care of and organized everything for you.
You realize that you can gain a lot by speaking Spanish. For example, in a Spanish restaurant, you could order your dish in Spanish. Knowledge of the language helps a lot in everyday life such as in a bank, medical center just in a store, but mainly it builds your confidence and helps you with the acclimatization and integration process in Spain.
The Provincial Government of the Diputación in Alicante is providing once again online language courses to people who live in the Alicante region. The course is made for people who want to learn Spanish from the beginning or for those who want to refresh their Spanish. And the best part is that you can use all levels completely free of charge.
The province organizes and promotes these courses to integrate foreigners on the Costa Blanca. In 2018, about 7,000 people used them.
If you are interested you can register via the website: www.ciudadanosextranjeros.es.
The only conditions for participating in these free language course are:
– Having a laptop, tablet or other device with a microphone and speakers.
-Internet connection.
-Registration in the census of the Alicante province.
Conclusion: You can easily speed up your integration process on the Costa Blanca by participating in these free language courses.