Alicante
Alicante is the capital of the province of Alicante of the same name and is located in the Comunidad Valenciana. The city has more than three hundred thousand inhabitants and has beautiful white sandy beaches, beautiful bays and good gastronomy.
The city is not yet overrun by tourism, making it an authentic Spanish city with all the customs that go with it.
Given the growing popularity of this region, buying a house in Alicante is an intelligent investment. Alicante has the most pleasant climate in Spain, so many Spaniards from, for example, Madrid come to this beautiful coastal town.
The pleasant climate makes it possible to enjoy tapas and wine throughout the year on the many terraces that Alicante has.
A nice trip is also to take the boat to Tabarca, an island 30 minutes from the port of Alicante. Many good restaurants can be found here, and beautiful beaches with crystal clear sea water.
The office of RO Spain Real Estate is located in the center of Alicante. If you want to buy a house in Alicante or surroundings, we can be of service to you.
If you are looking for a house in the center or an apartment with sea view, we can also help you. We also offer apartments or houses in or around Alicante. Then directly from developers and banks or from private individuals who want to sell their house.
If you want to buy an apartment in Alicante or in the area it is important that you deal with a local broker who is familiar with the zone.
Given the geographical location, finding apartments or houses that are for sale with sea views is no problem.
The airport of Alicante is 20 minutes drive from the center, but also the cities near Alicante, such as Benidorm, San Juan and Santa Pola are quickly and easily accessible.
Alicante a destination that you should definitely visit once.
Spectacular apartment overlooking the sea, located close to the beach…
New construction
€599.000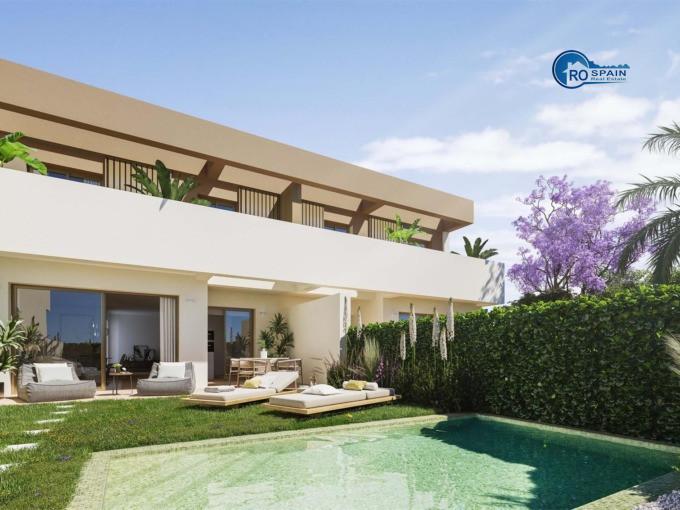 This magnificent terraced house is characterized by its expressive and…
New construction
€500.000
Very luxurious apartments in Rojales, Ciudad Quesada with beautiful sea…
New construction
€369.000