Buy houses and apartments in Torrevieja
Torrevieja is a seaside village on the Mediterranean Sea 40 minute's drive from the city of Alicante. Torrevieja literally means "Old Tower". The city has more than 200,000 inhabitants. But in the high season this can be as much as five times.
The most important source of income for Torrevieja used to be salt production from the Salinas of Torrevieja. Nowadays that is tourism. It is a very popular holiday destination for Europeans and Spaniards.
More and more Dutch and Belgians buy their second home in Spain, because it is currently the most interesting country to find an affordable home and which is easy to reach.
Many people choose to buy a house in Torrevieja because it is a magnet for tourists from the interior of Spain and abroad. This makes the return on the rental very worthwhile.
La Mata is adjacent to the north of Torrevieja and has beautiful beaches. Also buying an apartment here is a good investment considering the occupation by tourists throughout the year.
To the south of Torrevieja lies the resort of Orihuela Costa, which is subdivided into the neighborhoods Punta Prima, Playa Flamenca, Villamartin, Dehesa de Campoamor, Cabo Roig and Milpalmeras. Here are beautiful beaches that are praised with blue flags for the quality of the beaches and harbors.
Within a radius of 20 minutes there are more than 20 golf courses, which are known for their quality and diversity.
Investors who are looking for an affordable apartment or house close to the sea, golf courses and all amenities, and which are also good to rent out, often opt for buying an apartment in Orihuela Costa, La Mata or Torrevieja.
The airport of Alicante is 53 kilometers and the international airport of San Javier (Murcia) is also only 25 minutes away.
Moreover, because of the salt lakes, the mountain range running from Altea to Cartagena and the Mediterranean climate, this area has a microclimate, so that people suffering from rheumatism or arthritis suffer less from this and in some cases do not have to take any medication.
It is not for nothing that this place has been declared by the World Health Organization (WHO) as one of the healthiest places on earth.
It is an exclusive residential with Mediterranean essence offers spectacular…
New construction
€195.000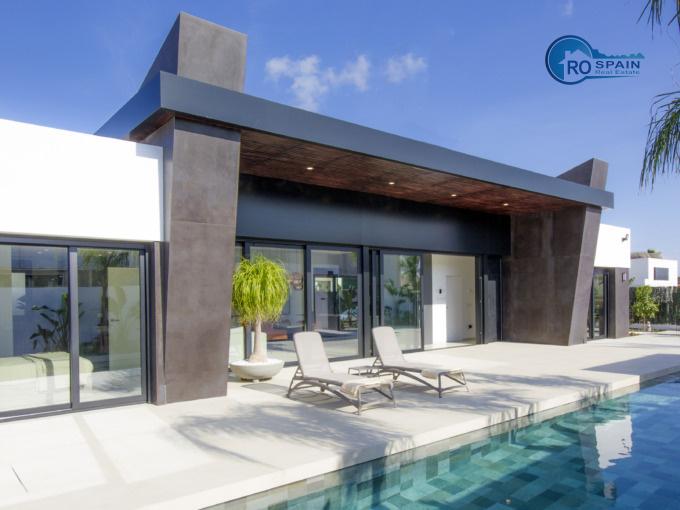 Detached villas with a perfect combination of privacy and charm.…
New construction
€599.900
Semi-detached villas in private residential with large plots to enjoy,…
New construction
€278.500