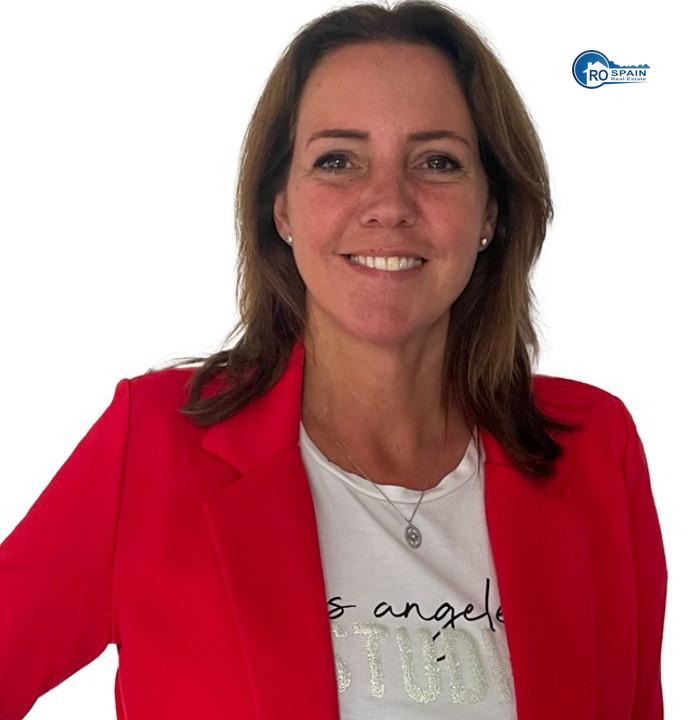 Barbara Burm
A few years ago, I met Robert from RO Spain Real Estate during my search for a holiday home in Spain. At that moment, I already knew the Alicante region quite well because of all the holidays I have spent there.
During our house viewing day with Robert, it appeared to be a good click between us, and we found a beautiful house that I now enjoy endlessly with my four children. I hope to settle permanently in Spain within a few years.
Born of Italian/Dutch parents, I was raised bilingually for a large part of my childhood.
At pre-university education it turned out that learning languages ​​suited me. In addition to Dutch and Italian, I also speak German, French, English and I am now working hard on my Spanish.
In recent years I have worked as an independent entrepreneur in retail. The real estate profession has always appealed to me, and I think it is fantastic to be able to work in such a beautiful environment where every day feels like a holiday. That's the reason why I'm very excited to have joined RO Spain Real Estate, in addition to the fact that the team is super friendly, helpful, and professional.
I hope to help other Spain lovers to find their dream home.
See you in Alicante!