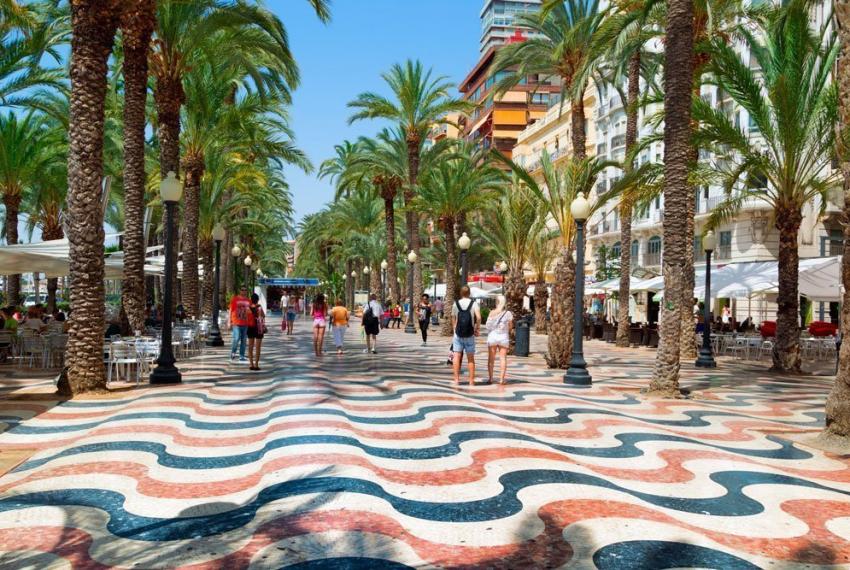 Visiting the charming city of Alicante. Explore the 3 main attractions.
If you met us at a housing fair in the UK, you must be very enthusiastic about houses on the Costa Blanca. Because let's be honest, who wouldn't want to live here?
We always recommend our clients to visit this beautiful city between visits in search of their dream property. Also people who are lucky enough to already own a home on the Costa Blanca, it is certainly worthwhile to take a day trip to Alicante or even to spend a few days to explore the city.
Alicante is sometimes mistakenly overlooked, although it is definitely worth a visit!
Especially the three most important attractions of Alicante that you should definitely check out, and if you are planning to spend more time here, don't forget to discover the charming corners of the city.
Castillo De Santa Barbara
The huge Santa Barbara Castle sits atop the 166-meter-high Monte Benecantil hill. The castle complex consists of elements from different years. The remains that have survived to this day are the oldest from the 11th to the 13th century. Much of the castle was added after the Middle Ages. Some parts of the castle were also used as a prison. Being at the top, you can see the ruin
s, and above all admire the beautiful view of the entire city and the sea.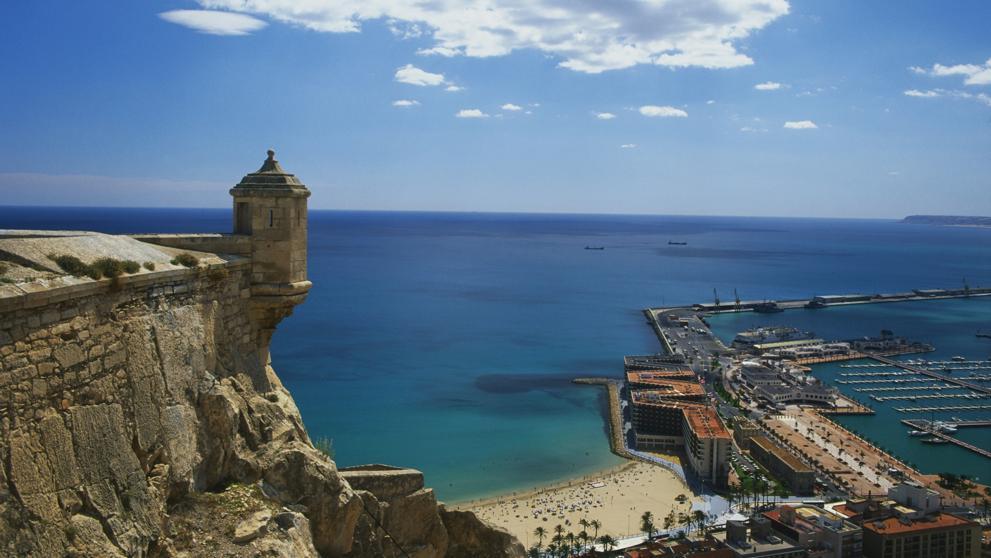 You can reach the castle ruins in several ways. Walking on the ramparts or through the Parque de la Ereta. You can also take the elevator located in the middle of the hill. The elevator is reached through a 205-meter walking tunnel, the entrance you can find from Jovellanos street. There is a small fee to use the elevator during the day, and free of charge at night. The castle itself is open to the public. There is also a restaurant at the top of the castle.
The castle with stunning views is the biggest attraction of Alicante.
Explanada de España
One of the most beautiful pedestrian boulevards in Spain. You stroll through a wide square with various stalls. It is the main meeting place in the evenings, while enjoying a wonderful sea breeze. Could we ask for more?
Barrio de Santa Cruz
This old working class district is undoubtedly the most beautiful part of the city. Walk through the maze of narrow streets and stairs, along colorful houses with picturesque entrance doors and cheerful flower pots.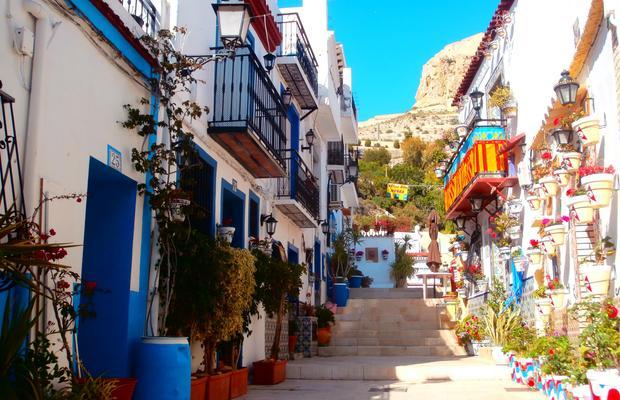 A neighborhood that cannot be missed.